This mother daughter trip was off to a rough start, but we knew the flight was going to be a long one and well worth the wait. Yes indeedy, it certainly was. We arrived to the Anantara Layan Resort just after 1am, the staff greeted us with smiles as we melted out of the back of the cab and into the lobby. Welcome drinks and phuang malai were placed in front of us, as well as carefully wrapped cool, wet hand towels. Phuang malai are flower garlands that Thai people see as a symbol of luck and respect, they are beautiful fresh flowers (that smell incredible!) and you'll want to keep this in your room during your stay. Check in was a breeze and before you know it, we were walking into our Pool Villa, which we would be staying in for the next three nights. My mom couldn't resist and hopped in our plunge pool almost immediately after we got into our room. I swear the bellman had only been gone about a minute.
I am a sucker for a hotel that has scenic landscaping, especially gorgeous native plants to the area. I grew up with a dad and mom that flipped houses all of my life and my dad puts his heart into the landscaping (it shows!). I love being surrounded by greenery, so I really admire when a hotel can show off by keeping well groomed walkways and garden areas.
Something else that us Ebner gals can both agree on…excellent breakfast- and not one that we have to make hah! We love to be wowed by breakfast buffets, which may sound silly until you experience one that you wish you had more room in your stomach for. We start our mornings slow, when we can and if we can't, we will definitely wake up a little bit earlier so we can read emails while sipping a freshly made cappuccino. The breakfast presentation at the Anantara was definitely our style! So don't mind me while I share a slide of photos below:
Okay back to the other fabulous features of the hotel, because I really don't have anything bad to say about this property. I loved the layout. The restaurants facing the serene bay it sits on and the spa is a short stroll up a small walkway, which actually gets you an even better long distance view of the bay!
The spa area had a pool that was in a great spot with some of the water just under the shade of these big trees. Which if you're like me and ghostly white, you'll appreciate the shade while still being in the water. We had this little corner of the property all to ourselves. Eventually the activity guides came up and were setting up a yoga, stand up paddle board class, which we made our exit before they talked us into joining.
Believe me when I say this is not like other beaches on the island of Phuket. It's quite a special spot and I could see why other people that we met while staying there, were staying for a full week!
Although we took a half day to explore the main town, a temple and the big buddha, we spent most of our time either in this pool (above) or lounging on the beach. We ordered fresh coconuts which they chop open right after you order it, stick a straw in and hand to you. HECK YES! It's nothing like coconut water that we get here in the states, give fresh coconut a chance when you can. It's full of juice and you can scrape the coconut out and eat that as a snack afterwards.
At one point we went over and grabbed a kayak to paddle around for a bit, which they have free for guests to use when they want. They also have stand up paddle boards and canoes, which we saw a cute father and son moment happening one morning. The guys working at the mojito bar on the beach were such sweethearts. They checked in on us and kept our water glasses full of cold water. Occasionally bringing us cold towels to cool down with and at one point brought us a menu when we inquired about lunch.
Each morning we filled up on breakfast, snacked a bit during the day and then enjoyed two really great dinners on property. Our first night we had Thai, on the upstairs level of the restaurants, which is where they also serve breakfast. They offered us a fun starter- something I really enjoyed while traveling in Bangkok earlier this year, it's called miang kham. Lucky me, they also had one of my favorite Thai dishes on the menu- khao soi. I can't even think of it without my mouth watering! My mom ordered a steak salad that was also delicious.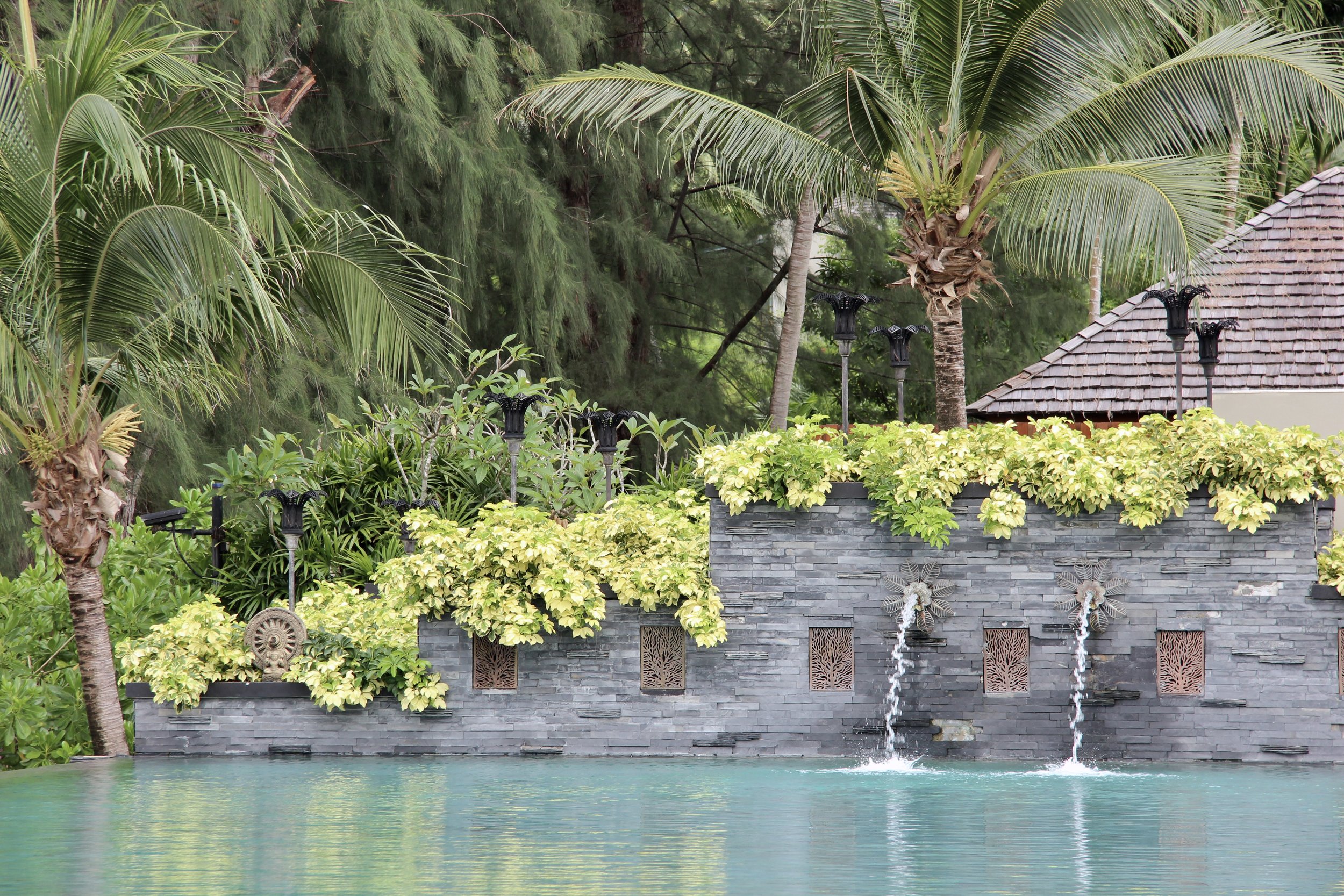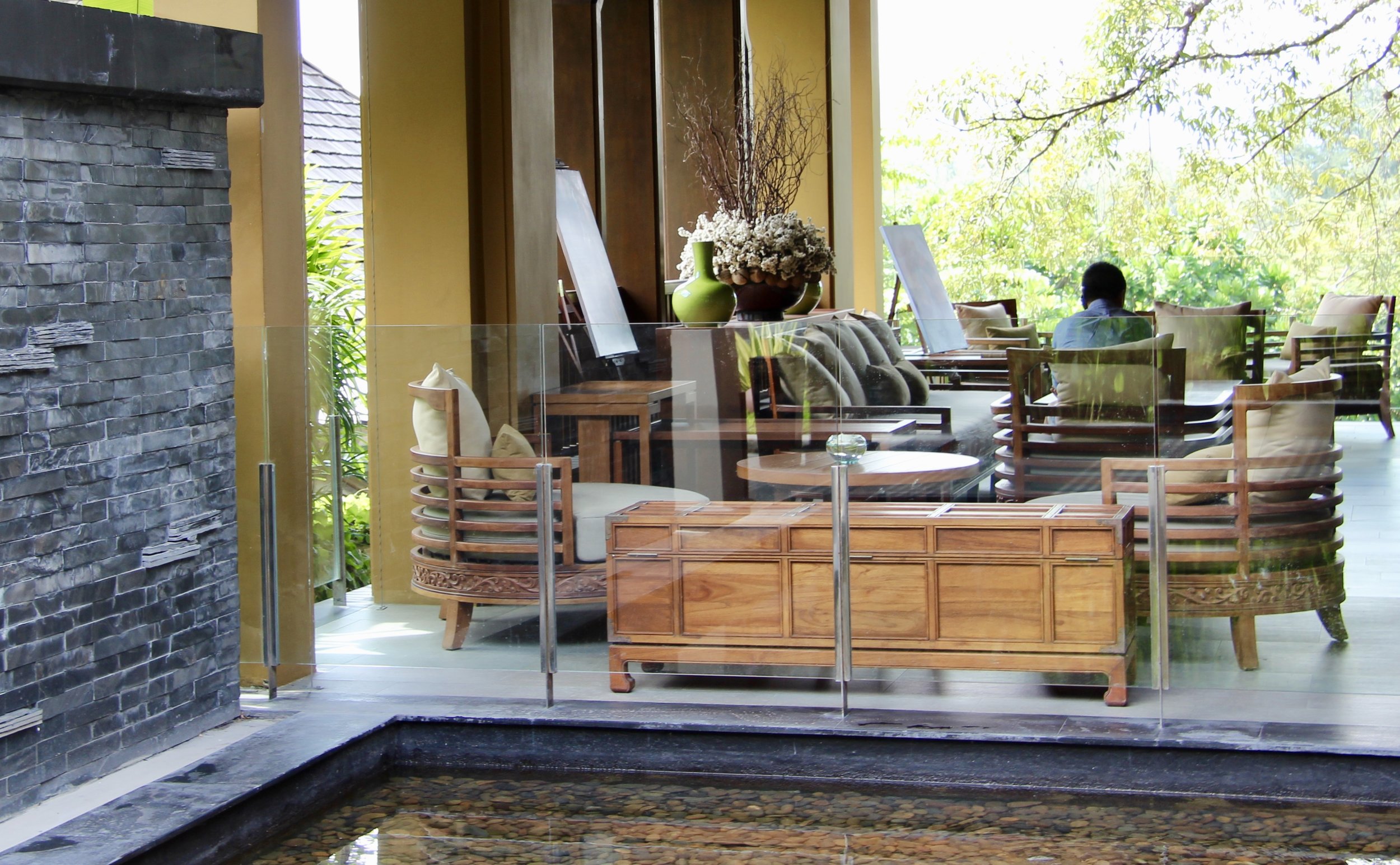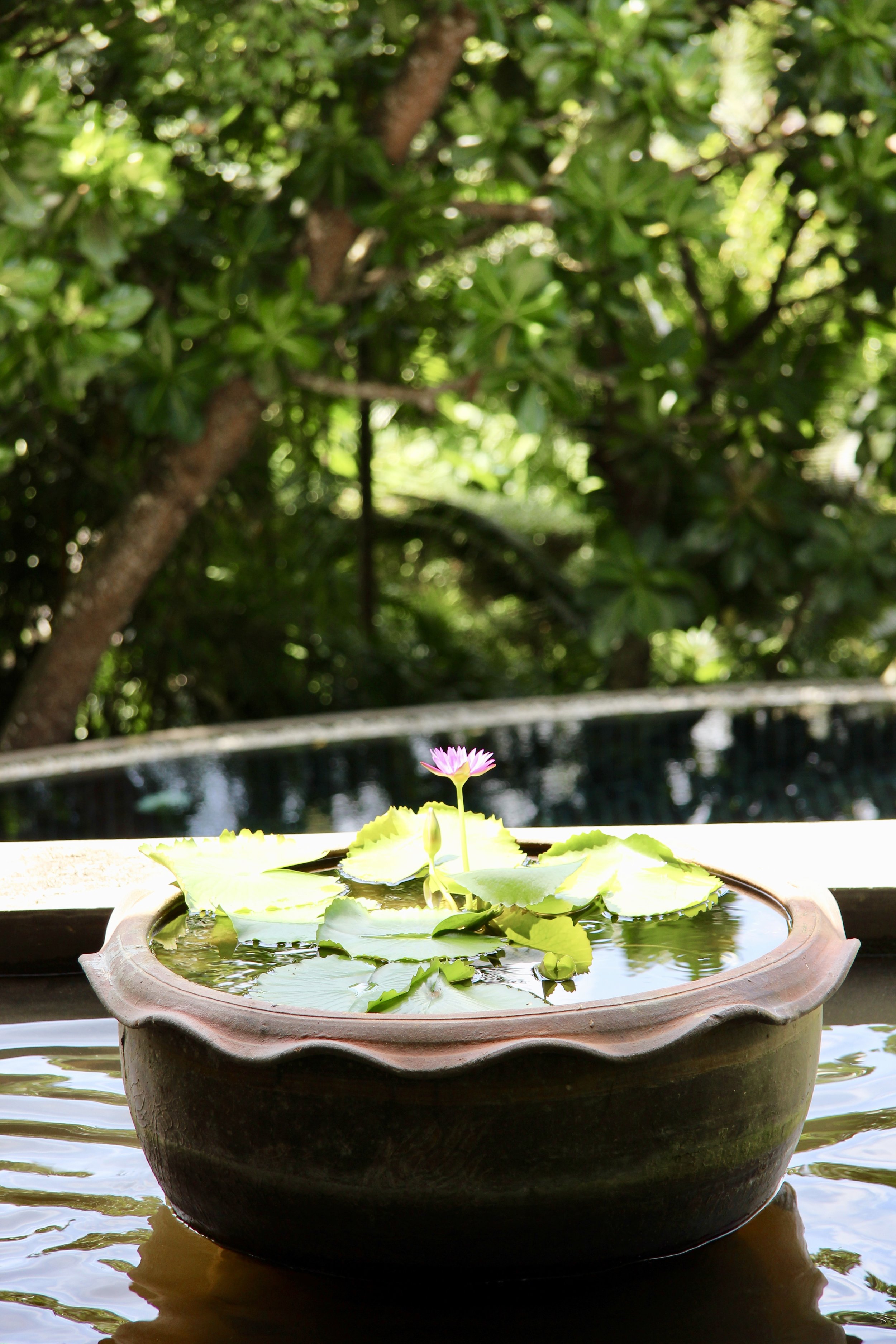 My mom and I both loved our stay at the Anantara Layan Resort and agreed that we are ready for any excuse to come back to stay there! Thank you to the staff for your kindness and making us feel welcome and well taken care of during our stay. It was the perfect start to our vacation in Thailand and I look forward to sending travelers their way.